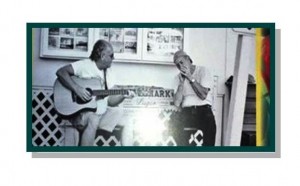 "Changes in Latitude, Changes in Attitude"
35° 6′ 29″ N / 77° 2′ 39″ W 
New Bern Farmer's Market
Friday, June 20th
And you don't need a License to Chill!
Randy Knight and Doug Cayton are coming back to help us party in New Bern.
C'mon out and join us as they entertain us with Jimmy Buffett's greatest hits.
Remember….if we couldn't laugh we would all go insane!
Gates Open at 6:15pm
Tickets $8 in advance – $10 at the Gate
Concert tickets can be purchased at the New Bern Chamber of Commerce or Mitchell Hardware.
Be sure to get your raffle tickets for the Ladies Diamond Ring donated by McNeill's Jewelers. 14Karat White Gold with White, Blue & Yellow Diamonds valued at $1,999.99. Winner will be drawn at the Bern Summer Blast on July 12th at Union Point Park. Winner need not be present to win.
For more information, please call the New Bern Chamber of Commerce at 252-637-3111 or visit their website and Facebook page.
Submitted by: Teresa Suhrie, New Bern Chamber of Commerce