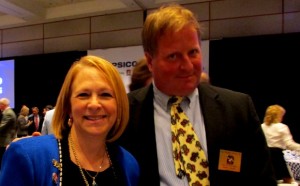 "CityTalk" to Launch This Friday,
September 12 at 8 AM
NewsTalk Radio 97.1FM/1450AM, New Bern's premier news talk radio station, is pleased toannounce an exciting addition to their Friday radio lineup. New local talk show, CityTalk, will debut on Friday, September 12, from 8am-9am. The show is hosted by former Alderman and business woman Sabrina Bengel and past Mayor Lee Bettis.
Listen to an example of what's to come:
"We are excited to explore and debate the important issues affecting the New Bern and Craven County area," stated Bengel. "Our show will be timely in coverage and, as hosts, we will be honest in our assessments."
CityTalk will tackle topics which are incredibly relevant to both residents and business owners alike.
Topics will likely cover issues such as:
– Education and Opportunities for Young People / Families
– Electricity / Utility Rates and Service
– Crime and Crime Prevention
– Job Creation
– Transportation and Local Roads
– Economic Development & Non-profit Services
– Public Housing / Social Services
– Property Taxes
However, the show's direction will also depend upon the public to guide the discussion. "We want to hear what issues are important to our listeners," stated Bettis. "Help us prioritize the concerns of the residents of New Bern by contacting us on a regular basis with thoughts and ideas."
To submit an issue, email sabrina@talknewbern.com or lee@talknewbern.com (or email them both at citytalk@talknewbern.com).
Both Bengel and Bettis have extensive knowledge of New Bern through their background in local politics. Bengel is an entrepreneur and former City Alderwoman of the First Ward in New Bern. Bettis is the immediate past Mayor of New Bern and a practicing attorney.
"If we don't know all the details about an issue, I can assure you we know someone that does," stated Bengel. "We will bring solid facts to the community in order to keep people informed."
New Bern's NewsTalk Radio 97.1 FM/1450 AM will also rebroadcast CityTalk on Saturdays at 11 AM – 12 Noon to better serve their listeners, as well as host the show as a podcast on their websites.
For more information, please call Michael Afflerbach, General Manager of New Bern's NewsTalk Radio 97.1FM / 1450 AM at 252-349-1490 or email at mike@252radio.com.
Submitted by: Michael Aferbach, New Bern's NewsTalk Radio