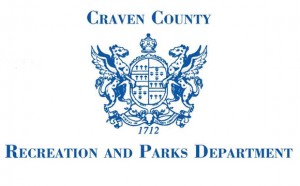 Craven County Recreation & Parks Department is offering Zumba classes starting Thursday, January 8 at the Trent Park Elementary School located at 2500 Educational Drive in New Bern. Classes are from 6:30-7:30 p.m. every Thursday for ten weeks. Fee for the class is $50 per participant. Your licensed instructor is Sharon Wilkerson.
This class is an hour-long, fun-filled Latin party! Are you ready to party yourself into shape? That's exactly what the Zumba® program is about. It's an exhilarating, effective, easy-to-follow, Latin-inspired, calorie burning dance fitness party!
Anyone can do this class – no experience necessary. We alternate between higher-intensity and lower-intensity routines to keep the heart rate up. Join the party and burn between 400 and 800 calories per hour! We will show modifications so anyone regardless of age or fitness level can participate.
We use easy-to-follow steps and repeat them so you can become comfortable with the moves. Bring water and a towel and wear shoes that do not have a lot of tread. Join us for pure fun, fun, fun!
Call 252-636-6606 or visit our website at http://cravencounty.recdesk.com/recdeskportal/ for more information or to register.
Submitted by: Abigail Williams, Craven County Recreation and Parks