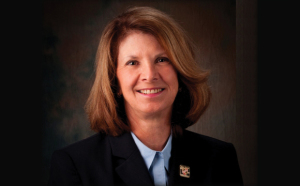 New Bern has applied to be a certified retirement community but we have not yet received that designation. Hopefully, we will achieve that honor in the future.
The City of New Bern has added another way for its residents to get information or report an issue. Email info@newbern-nc.org with your questions, concerns, or comments. It will be directed to the proper department for resolution.
The Days Inn continues to be an issue as they are currently out of compliance. The owner of the property plans to build an active senior living facility; this will require a change of use permit. Development Services set up an action plan with the owner and will continue to monitor progress.
On February 19, New Bern hit the highest electric capacity in our history. New Bern Electric built the Lewis Road project based on predicted capacity issues. Without this project, we would have had to utilize rolling brownouts.
The Board of Aldermen had our retreat this month to receive a progress report and review our goals and objectives. Our retreat focused on efficient management of the city and economic development. When finalized, our new goals and objectives will be available on the city website.
Financially, the city is doing well. Our water, sewer, and electric funds have sufficient cash balances on hand should there be an emergency. The general fund balance is estimated to be at 37% based on current projections. We continue to look at inefficiencies as we move forward.
Economic development continues to be our focus. We are looking at specific corridors in the city.
The First Street Corridor is one opportunity. Staff presented a draft proposal to consider for the current warehouse facility that was recently vacated by the Electric Utilities department when they moved to Kale Road. The current Farmer's Market is looking to expand and is considering adding to their location on South Front Street. The city presented a market re-use concept that would move the Farmers Market to First Street. It would increase the space in the market, provide ample parking, and have additional space for workshops and outside storage. Staff presented a draft proposal for public docks on Eden Street; this will be explored in the future. The Craven 100 Alliance is looking to create a business incubator on Broad Street. A developer purchased the property on East Front Street (Riverstation) and the Maola property is also for sale. Staff presented a draft master plan for the development of Riverstation that would include retail and mixed use-centers.
Please feel free to contact me with any questions, concerns, or if you would like more information on a specific topic.  schaiblep@newbern-nc.org, 252-635-5332 (home), 252-617-9068 (cell).
Submitted by: Pat Schaible, New Bern Alderman, Ward 3