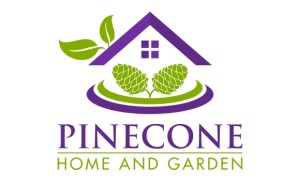 "Pinecone Perennials is making some changes," say owners, Wendy and Rob Graveman. First up is an adjustment to the name. The vibrant garden center that started 15 years ago on a vacant lot is now Pinecone Home and Garden with a new logo and an updated website in the works.
The next addition to the business is The Purple Orchid, a stylish shop for pots, plants, décor, indoor and outdoor furniture, and even jewelry. "It's an eclectic mix of wonderful things that will enhance your life, your home, and your garden," beams Wendy Graveman.
Wendy and Rob are inviting old and new customers to come to The Purple Orchid Grand Opening on Friday, April 17 at 6:30 (Rain date- Saturday, April 18). There will be wine, nibbles, and a photography show by PHG Featured Artist of the season Laura Overman. You can register by emailing your name and phone to pineconehomeandgarden@gmail.com
Some things will not change. You can still find Rob's home grown annuals and perennials along with locally grown trees and shrubs for your lawn and garden, and all the information you need to maintain the plants you purchase at Pinecone's usual spot.  Plus, Rob and Wendy will be offering Saturday Seminars at Pinecone Home and Garden ranging from plant care to garden design, from vegetable gardening to cooking your bounty, and from pest control to encouraging Monarch Butterflies.
Pinecone Home and Garden is located in New Bern at 4136 M.L. King Blvd., Rte. 17S, (just 1.4 miles from Bojangles). The center's spring time hours are Mon-Fri:  8:30-6, Sat: 9-5, and Sun: 10-4.
Submitted by: Jane Maulucci, The Reactive Voice