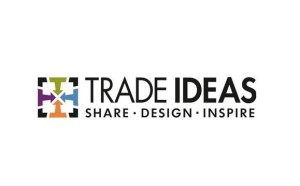 Trade Ideas, a marketing and design firm based in New Bern, was recently named a winner in Graphic Design USA's 2015 American Web Design Awards.
Trade Ideas received two awards in this year's competition: One for the design and production of the Coastal Carolina Health Care (CCHC) website (www.cchchealthcare.com) and another for the design and production of the Choice Neighborhood Initiative's website (www.choicenewbern.com).
"We are thrilled with this recognition for our work on these sites. We take pride in providing quality design and service for our clients and appreciate the opportunity to work with such a diverse group of people. When our clients are pleased and we see definitive results, we know we've done a good job. An award like this is proof of the value we provide our clients," said Trade Ideas' owner, Shannon LuQuire.
For more than five decades, Graphic Design USA has sponsored design competitions that spotlight areas of excellence and opportunity for creative professionals. The American Web Design Awards has expanded into a highly-anticipated annual showcase of the power of design to enhance websites and online communications. This year's entries rose to more than 1,100—with a highly selective one-in-five recognized as a winner.
About Trade Ideas
Trade Ideas specializes in marketing and design services specializing in graphic and web design and development, advertising, corporate branding, online marketing, and trade show event planning. The company's team provides strategic planning and creative ideas that provide effective results. Trade Ideas is based in New Bern, North Carolina. For more information, visit www.tradeideasinc.com.
Submitted by: Shannon LuQuire, Trade Ideas Inc.