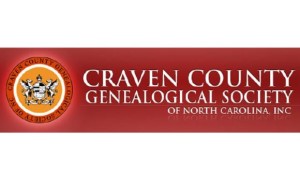 The Craven County Genealogical Society presents "Finding Martha: From Orphan To Family Matriarch" a program by Sandi Gunter Hawkins, Vice-President of the Society, for their monthly meeting on Tuesday, June 9, 2015 at 7 p.m.
Mrs. Hawkins will take us on her interesting journey from finding an old photo to learning about the life of her ancestress, Martha Elizabeth Atkinson Morris (1845-1933) of Vanceboro.
Martha and her sister Mary were orphaned as young girls and enrolled in the Moses Griffin Free School in New Bern that was affiliated with Christ Episcopal Church. She lived through the invasion and occupation of New Bern by Federal forces. Martha married Henry James Morris in 1867 in New Bern and they were the parents to twelve children with many descendants living in the Craven County area today.
The Society's monthly meetings are held at the New Bern LDS Church located at 1207 Forest Drive off Trent Road. The monthly meetings are free and open to the public and membership is encouraged. The Society now has a Facebook page accessible via their home page listed below.
The Society will not meet during the summer and will resume their programs in September 2015.
The Society has a vibrant and diverse membership representing not only Craven County and North Carolina, but also many other states as well. The members are dedicated to fostering interest in the research, preservation, and sharing of family heritages. The Society welcomes everyone who is interested in learning more about family history research both in and out of Craven County to attend.
For more information, please visit CravenGenealogy.org or contact Pres. Nancy Perdue at 252-638-3291.
Submitted by: David French on behalf of the Craven County Genealogical Society of North Carolina, Inc.