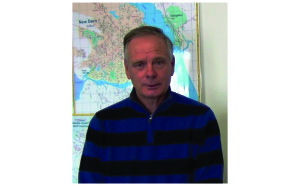 You're 19 years old, fresh out of Marine Infantry School, and 2 planes hit the Twin Towers. Join Steve Tyson as he interviews former Marine Phil Law about what his infantry unit did for the next 3 years on Friday, September 11 from 9 – 11am, 8 – 9am, on CTV 10.
Also, the first of a five part series on Obamacare. How it is affecting healthcare and what to expect in years to come. Obamacare expert John Melling will break the Affordable Care Act law down so we can all understand it.
Can't catch it live? The show will be re-broadcast at 5 and 10 PM. You can also watch it on All About Craven's website next week.
Submitted by: Steve Tyson, All About Craven