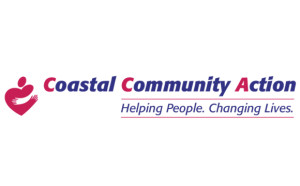 During Head Start Awareness Month in October we will be celebrating 50 Years of Head Start. This exciting 50 Years of Head Start Community Celebration will be hosted at the New Bern Mall on Thursday, October 15, 2015 from 6:00pm – 7:00pm.
You won't want to miss the opportunity to meet and greet with Mrs. Connie Davis, Center Manager at the FR Danyus Child Development Center.  Mrs. Davis is the only person in the entire state of North Carolina that has served for 50 years in Head Start.  We will also have Mayor, Dana Outlaw and many other state and local representatives at hand.  (I hear there will be cake!)
During the 50 Years of Head Start Community Celebration, we are inviting all Head Start Alumni, Parents, Staff, Policy Council, Board Members and Community Leaders.  What a perfect way for us to show that "Head Start Works"!
We look forward to seeing you at the celebration on October 15, 2015 at the New Bern Mall. If you have any questions please call 252-223-1675.
Submitted by: Sandi Ruger, Community Initiatives Coordinator, Coastal Community Action, Inc.