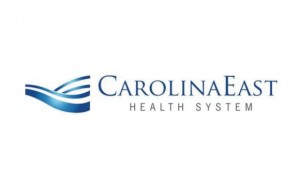 CarolinaEast Medical Center will be hosting a third showing of Hospice Foundation of America's Living With Grief® program. CarolinaEast Health System, Cotton Funeral Home and Craven County Health Department Hospice have presented The Longest Loss: Alzheimer's Disease and Dementia twice and a third showing has been requested by many. The Longest Loss will be presented again on Tuesday, November 10th from 9am until 11:30am in the CarolinaEast Medical Center Auditorium at 2000 Neuse Boulevard in New Bern.
When the diagnosis is Alzheimer's disease or other dementia, grief doesn't wait for death.  Through a combination of candid, compelling interviews and live, in-studio discussion, experts in The Longest Loss: Alzheimer's Disease and Dementia identify how medical and social service professionals, as well as caregivers, can best help patients, families and themselves cope with loss and grief associated with these progressive illnesses.  For full details about the program, see HFA's website at HospiceFoundation.org.
Note that the three (3) hours of continuing education that have been offered in the past showings will not be available, due to the absence of a local panel of experts. "This has proven to be a much needed spotlight on a terrible disease that plagues many in our community," said Thomas Smith, Director, Craven County Health Department Hospice.  "Although this showing will not feature the local panel of experts, we will be providing attendees a list of resources in the area available for those suffering from dementia or Alzheimer's.  This program has been quite informative and beneficial for both caregivers and professionals, and we are pleased to continue showing it as long as there is expressed interest."
Each year the Living With Grief ® award-winning series is produced by Hospice Foundation of America, a not-for-profit organization, which acts as an advocate for the hospice concept of care through ongoing programs of professional education, public information and research on issues relating to illness, loss, grief and bereavement.
To register, call 252-633-8099 or visit CarolinaEastHealth.com/events.  For more information, call Thomas Smith at Craven County Health Department Hospice at 252-636-4930.
Submitted by: Megan McGarvey, Director, Public Relations, CarolinaEast Health System