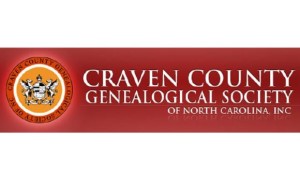 On Tuesday, October 13, 2015, at 6:30 p.m., the Craven County Genealogical Society will begin the evening with a cookie and punch reception where members and guests are welcome to discuss their research and learn more ways to find their ancestors.
At 7 p.m., the Society is excited to present a free program "Researching Your Scottish Ancestry" by Anne Landin, a CCGS member. Her presentation will include some general information on how to determine whether your American ancestor might have emigrated from Scotland, information on types of records and resources in Scotland
as well as a review of some legal terminology frequently encountered by genealogy researchers in Scottish records.
A native of Raleigh, North Carolina, Anne has had an interest in learning about all things Scottish from an early age when she was fascinated by her Grandfather's stories and songs about his ancestors and family traditions. This led to an interest in genealogy research and study of the Gaelic language, which is helpful especially in researching highland Scots history. She has been the Editor of The Argyll Colony Plus, the journal of the North Carolina Scottish Heritage Society, since 2006. In 2002, she began a project of digitizing old reel to reel tapes of Gaelic songs from the 1950's and l960's in Cape Breton, Nova Scotia, and combined these with oral histories and genealogy research, which resulted in a book and accompanying CD, Guthan Prìseil (Precious Voices) published by the Centre for Cape Breton Studies at the University of Cape Breton in 2009. A retired administrator at UNC-Chapel Hill, Anne moved to New Bern two years ago.
Both the City of New Bern and Craven County have their own tartans that have been registered with The Scottish Register of Tartans as there are Scottish heritage connections going back many generations in the area.
The Society's monthly meetings are held at the New Bern LDS Church located at 1207 Forest Drive off Trent Road. The monthly meetings are free and open to the public and membership is encouraged. The Society has a vibrant and diverse membership representing not only Craven County and North Carolina, but also many other states as well. The members are dedicated to fostering interest in the research,
preservation, and sharing of family heritages. We welcome you to join us for this month's meeting. For more information, please visit CravenGenealogy.org or contact President Nancy Perdue or call 252-638-3291.
You are invited to visit the New Bern LDS History Center which is free and open to the public on Tuesdays (1 p.m. to 4 p.m. and 6 p.m. to 9 p.m.), Wednesdays (6 p.m. to 9 p.m.), and Thursdays (1 p.m. to 4 p.m.). It is staffed by researchers who are happy to assist you in learning how to find your ancestors. The Center provides free on-site
access to some of the most popular online genealogy research databases as well as having books relating to local area family history.
Submitted by: David French, Family History Society of Eastern North Carolina