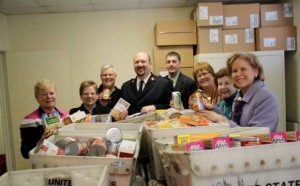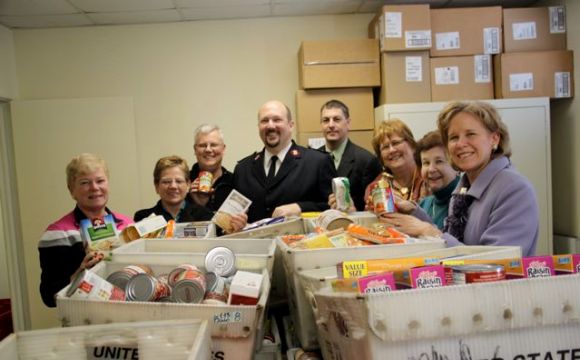 For the month of February, The Tryon Civitan Club, in conjunction with The UPS Store, will be sponsoring their Seventh Annual Food Drive to benefit the Salvation Army. The Salvation Army is in need of protein food items such as canned meat, macaroni & cheese, and peanut butter. Other great needs are canned pastas such as beefaroni, ravioli, and spaghetti with meatballs, as well as cereal and milk that needs no refrigeration until opened.
The Salvation Army of New Bern services our homeless population as well as many families in crisis or those that do not qualify for other assistance.
Anyone wishing to donate any of these items can drop them off at The UPS Store, located on South Glenburnie Road (across the street from the Post Office), Monday through Friday 8am to 6 pm and Saturday 8am to 4pm.
As always, The Tryon Civitan Club thanks everyone for their continued support of the projects they have during the year in support of our community. For more information about the Tryon Civitan Club visit www.tryoncivitan.org.
If you have any questions about this project or need any additional information, please contact Majors Eugene and Debra Gesner of the Salvation Army 252-637-2277 or Loriann Harker, Tryon Civitan President at 252-633-2218.
Submitted by: Kathi Whitfield, Tryon Civitan Club Publicity Chair