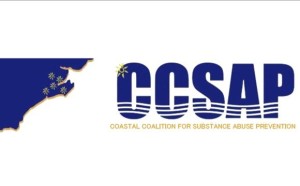 Prescription medications play an important role in treating pain and chronic illnesses and when they are no longer needed, it is important to dispose of them properly to help reduce harm from accidental exposure or intentional misuse. We should always follow the manufacturer's recommendations and note the product's warnings. Prescription drug abuse is on the rise in Eastern North Carolina and across the country.  Prescription drugs such as painkillers can be highly addictive and every bit as dangerous as street drugs Prescription drug take-back events across the state can help you safely destroy old drugs to keep them from falling into the wrong hands.
Local law enforcement in both Craven and Onslow Counties have collaborated with Safe Kids North Carolina and the Drug Enforcement Administration to collect and safely destroy these drugs during Operation Medicine Drop. Safely disposing of old medications through Operation Medicine Drop events instead of flushing them down the drain prevents chemicals from ending up in the water supply.  Community organizations are calling for more safety precautions and awareness, particularly after a recent incident involving two middle school students overdosing on prescription drug medications took place in a surrounding community.
An Operation Medicine Drop event is scheduled for Saturday, April 30, 2016 (10:00am – 2:00pm) at the locations listed below:
Havelock Police Department (2 Governmental Ave., Havelock NC)
Holly Ridge Police Department (313 Sound Road, Holly Ridge NC)
Realo Discount Drugs (1301 Commerce Dr. New Bern, NC)
Maysville Police Department (404 Main St, Maysville, NC)
Coastal Coalition for Substance Abuse Prevention (CCSAP) works diligently in Carteret, Craven, Jones, Onslow, and Pamlico counties to create communities free of substance abuse. Their efforts include working with local law enforcement to provide at least one permanent prescription drop box located in all 5 counties.  For more information on CCSAP or to find a permanent prescription drop box located near you visit CCSAP.org or call 252-649-1615.
Submitted by: Tamika Gilchrist, Media Coordinator, Coastal Coalition for Substance Abuse Prevention