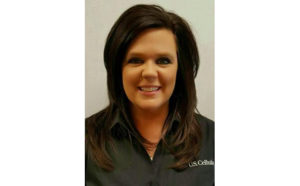 U.S. Cellular has named Leslie Martin store manager for the New Bern store at 3125 Martin Luther King Jr. Blvd. Martin leads store associates to help customers get the exact plan and device to meet their needs and show them how wireless technology can simplify and enhance their life or business. Martin has 15 years of sales experience.
"I am excited to have Leslie lead the New Bern team, and I'm confident that her leadership skills will guide our team to help our customers in the area with their wireless needs," said Jeremy Taylor, director of sales for U.S. Cellular in eastern North Carolina. "At U.S. Cellular, we focus on providing the best wireless experience for our customers through a high-quality network and the most knowledgeable associates in the industry."
Martin most recently served as a retail store manager in Martinsville, VA for U.S. Cellular.  She lives in New Bern.
Submitted by: Melissa McIntyre, Public Relations Council, U.S. Cellular