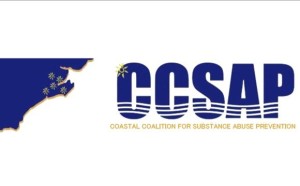 An estimated 1.2 million people in the United States are living with HIV, and that number grows by almost 50,000 every year. One in eight people who have HIV don't know it. That means they aren't getting the medical care they need to stay healthy and avoid passing HIV to others. National HIV Testing Day is to a reminder to get the facts, get tested, and get involved to take care of yourself and your partners. Protecting yourself and others against HIV starts with knowledge. Knowing the facts about HIV will help you make informed decisions about sex, drug use, and other activities that may put you and your partners at risk for contracting HIV. People with more than one sex partner, people with sexually transmitted diseases (STDs), and people who inject drugs are likely to be at high risk and should get tested at least once a year. Substance use, abuse and dependence have been closely associated with HIV infection since the beginning of the epidemic.
A person infected with HIV may look and feel fine for many years and may not even be aware of the infection. In fact, the Centers for Disease Control and Prevention (CDC) estimates that 1.2 million people are infected with HIV in the United States and that one in five people infected are unaware of it. HIV testing is critical and can help prevent the spread of HIV infection—among those most at risk (e.g., people who abuse drugs). According to the 2014 North Carolina HIV/STD Surveillance Report, the number of people diagnosed and living with HIV infection in North Carolina was 28,526. Carteret County: 65 cases, Craven County: 239 cases, Jones County: 22 cases, Onslow County: 265 cases and Pamlico County: 21 cases. Among CCSAP's 5 counties, Onslow had the highest North Carolina newly diagnosed HIV infection rate. The only way to know if you are infected with HIV is to get tested.
There are numerous ways to find a testing site near you. You can:
Visit GetTested and enter your ZIP code.
Text your ZIP code to KNOWIT (566948), and you will receive a text back with a testing site near you.
Call 800-CDC-INFO (800-232-4636) to ask for free testing sites in your area.
Contact your local health department.
For more information on CCSAP or CCSAP's prevention programs, or to volunteer, visit CCSAP.org  or call 252-649-1615.
Submitted by: Tameka Gilchrist, Media Coordinator, Coastal Coalition for Substance Abuse Prevention