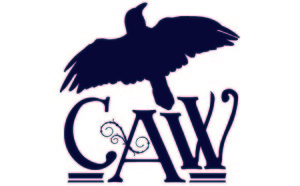 CAW (Community Artist Will) is committed to offering quality art education to our community. We have a wide variety of workshops for beginner to advanced students.
Our goal is to promote art education to one and all. For scholarship information please send us an email.
Come visit us and register today! CAW – Center for the Arts, 415 Broad Street, New Bern, NC. Open Tuesday through Saturday – 10 am – 4pm or call 252-571-8566.
Summer Workshops Schedule:
Illustration with Lindsay Demonch (ages 16+) Tuesday, June 14 – July 19 from 6:30pm – 8:30 pm
Drawing with Katie Wiggs (ages 16+) Thursday, June 16 – July 21 from 10am – 12pm
Acrylic Painting for beginner to advanced with Chris Wagner (ages 16+) Thursdays, June 16 – July 21 from 6pm – 8pm
Acrylic Painting with Lee Hood (ages 16+) Saturday, June 18 – July 23 from 10am – 12pm The workshop location will be at Lee Hood's studio.
Jewelry Beading with Elisa Schulman (ages 16+) Saturday, June 18 – July 23 from 1pm – 3pm
Oil Painting with Janet Dixon Tuesday & Wednesday, June 14 -15 from 9:30am – 3pm
Kids Pottery Summer Camp with Shelley Mathiot (ages 7-12) Monday -Friday, July 18 – 22 from 1pm – 3pm. $15 supply and firing fee. Cost: $120 per workshop.
Kids Summer Camp requires an additional supply fee of $15. We accept payment with cash, check or credit card.
All Workshops take the week of July 4th (July 4 – July 9) off.
Learn more about CAW's mission and workshops at CommunityArtistWill.org and Like us on Facebook at Community Artist Will and CAW Center for the Arts
Submitted by: Community Artist Will