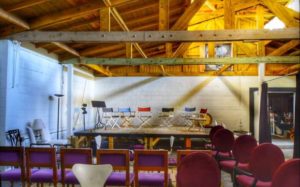 The Entrepreneur Center of Craven County invites you to the August Entrepreneur Series Event on Wednesday, August 24, 2016 from 5:30 p.m. to 7:00 p.m. at The City Laundry, 901 Pollock Street, New Bern.
Come listen and learn from an interesting and varied panel of successful local entrepreneurs who will share their stories about building their businesses from the ground up.
They'll discuss the challenges and successes along the way, what worked and what didn't, and they'll provide tips to help your business succeed based on their real-life experiences.  The panel participants include:  CM Temple & Associates, NewBernNow.com, Open Aperture Photography, Stand Up Outfitters, and Table Takeout.
Special thanks to our generous event sponsors, The City Laundry and The Tiny Tornado, who will update us on their up and coming businesses.
Learn from our panel of entrepreneurs Register Today at TECCC.org.
The Entrepreneur Center of Craven County – TEC3 – is an ongoing collaboration between Craven County, the City of New Bern, Swiss Bear Downtown Development Corporation, the Craven 100 Alliance, Craven Community College, and the Small Business Center to create, encourage and facilitate an entrepreneurial culture by assisting early-stage and expanding companies to grow their businesses through information, education, and networking resources.
TEC3 in currently in the process of securing funding for an entrepreneurial development space, The Cube at 509 Broad Street.
For More Information, contact Heather Noto, Brink Strategy at 252-636-0234.
Submitted by: Heater Noto on behalf of the Entrepreneur Center of Craven County