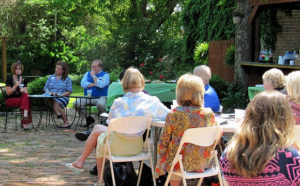 "Navigating Our Future Together"
October 12, 2016
11am – 4pm including Lunch
Networking After Party from 5 – 7pm
We're excited to announce our 3rd Social Media Summit for the Greater New Bern and Eastern North Carolina area!
Since 2009, New Bern Now's driving force remains the same…to promote local businesses, non-profits, events, and more. We want to help you attract clients, customers, and/or donors.
Although it's called a Social Media Summit, we also include Traditional Media outlets like the newspaper, television news, and radio as we believe they play a vital role in our community. With that said, there's two phases of the Summit. We will introduce you to representatives from traditional media so they can explain how they can help you promote your message and then you will hear from local social media experts to help you optimize your online presence.
The Summit is for local businesses and non-profits alike. Who knows, this may ultimately enhance economic growth throughout Eastern North Carolina!
There are numerous social media outlets including Facebook, Twitter, Instagram, Linked In, Google+, Pinterest, Youtube, and many more that you may be missing out on.
We believe every business and non-profit should have an online presence. If you don't, people won't find you and you're really missing out! If you do, but you're not seeing any return on your investment, there are all kinds of ways that you can promote your services and products for free. This is why we're holding the Summit. By teaming up with local resources, we believe that we can help you!
We're excited to have at least 15 guest speakers share their knowledge and experiences with all of us! We're looking forward to sharing valuable information with you to "Navigate Our Future Together".
The upcoming Summit will be held on Wednesday, October 12th from 11am – 4pm with lunch and beverages in the Isaac Taylor Garden. New this year is a free Networking After Party from 5 – 7pm and it's open to everyone, even if you can't make it to the Summit. Rain date is October 13th.
Please know that this is not a "money maker" and there will be a small fee to attend (max $20).
We're finalizing the details and speakers, so stay tuned, as registration and event information will be published soon!
Please feel free to send us an email or give us a call at 252-638-6858 and we'll add you to the list and keep you posted as far as registration and other details. We look forward to hearing from you!
Wendy Card