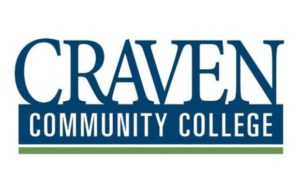 A Survey of Jazz History: A Musical Journey to 'Pass It On' – Join New Bern Jazz experts, Willie E. Atkinson and Jacqueline B. Atkinson in this eight week course as they trace the evolution of the 'Modern Jazz Movement' presented through lecture, audio/visual performances, literature, film, and dance. This course, designed to be an informative, fun journey through the history of Jazz, "America's Classical Music", includes examining the work of nationally known artists Mary Lou Williams, James P. Johnson, W. C. Handy, Louis Armstrong, Dizzy Gillespie and many others. A Survey of Jazz History: A Musical Journey to 'Pass It On' Wednesday afternoons, September 21 – November 9, 2:00 – 4:00 p.m.
Build an authentic model 18th Century Longboat. If you ever had the desire to build a model boat, now is the time. In this four week course, under the guidance of master model builder, Mike McCulley, students have the opportunity to build an 18th Century Longboat.  Each attendee receives a model kit to work on and complete by the end of the fourth session.  The cost for the $70 model kit is included in the registration fee. Tuesday evenings, October 4, 11, 25, Nov. 1, 7:00 – 9:00 p.m.
Head and Portrait Drawing. Develop the skills to draw lifelike portraits in this comprehensive course, open to all levels under the guidance of Jill Eberle who has degrees from Ithaca College (BFA), New York University (MA), and East Carolina University (MFA. Working from a live model, students will learn the structure of the skull and how to construct facial features that look 3-dimensional, laws of light and use rendering to bring portraits to life, explore composition, create character and get a likeness.  Thursday afternoons, September 22 – October 20, 1:00 -4:00 p.m.
Introduction to Pottery. Get your hands dirty; make something you will treasure in this eight week course! Under the guidance of studio artist Shanna Fliegel, make your own handmade functional art form from start to glazed finish. Learn the basics of using the potter's wheel, experiment with introductory slab, pinch, and coil hand building techniques. Wednesday, evenings 7:00 – 9:00 p.m., September 21 – November 9.
To register and/or see a complete listing of courses scheduled for September and October, go to www.CravenCC.edu/AEP, or call 252-638-7248 for more information. For further information contact Susan Moffat-Thomas, Coordinator at 252-638-1367. Payment information is on AEP the website.
Submitted by: Susan Moffat-Thomas, Program Coordinator, Adult Enrichment Program