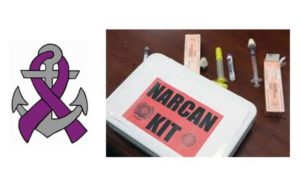 Important Information at Craven County's Hope
Education and Facts on Narcan Don't miss it!
If you or someone you love is struggling with addiction to opiates, or if you just want more info please plan to attend and get involved. We are having two guest speakers, Wayne and Christie Chandler, who will be sharing information about Narcan.  They will be demonstrating on how to administer Narcan during an opiate overdose. They are from the NC Harm Reduction Coalition. Mark your calendars to be there to learn more about this life saving intervention.
February 23rd, 7pm at Township 7 Fire Department, 1705 Old Cherry Point Rd. in New Bern.
For more information, visit Craven County's H.O.P.E. website and Facebook page.
Submitted by: Craven County's H.O.P.E.