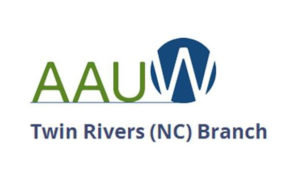 In recognition of Women's History Month the local branch of the American Association of University Women (AAUW) is sponsoring a Walking Tour in the New Bern Historic District, highlighting women from throughout New Bern's 307 year history.
The event will be held on Saturday, March 25th, from 10am to 2pm.
Self-guided tours will lead you through the local historic district, with 14 stops in front of homes/sites associated with local women who have become an important part of New Bern's history.
Docents will recount the times and events that made these women famous.
Learn about the first and only female mayor, a slave who purchased her freedom and that of her children, a Professional Wrestling magnate, a well-known North Carolina writer, a restorer of more than fifty historic homes in New Bern, a Civil War heroine, a Confederate spy, and more than two dozen other inspirational women.
Tickets/maps are $15, and are available at the Next Chapter Bookstore at 320 S. Front St. or by calling 252-637-9499.
All proceeds go toward scholarships for local women and girls.
Submitted by: Ann Corby, AAUW Twin Rivers Branch