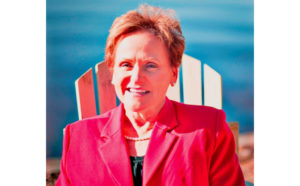 It is time for our market update to find out how the market is doing in the New Bern area and Nationwide.
The Current State of the New Bern Market
As far as the New Bern Market, there has been a slight increase in days homes are staying on the market from 130 days in March 2016 to 140 days in February 2017. For New Bern sellers, the sale to original price list ratio for February, 2017 is 91.50%, compared to March 2016 sale to list price ratio of 92%. This means Realtors are still pricing properties competitively and homes are moving at or close to the original list price. Source: Regional Multiple Listing Service, Flexmls.
What's Happening in the Nation
The National Association of Realtors' most recent Existing Home Sales Report of the Pending Home Sale Index, a leading indicator for the housing market, revealed that pending home sales were down rather dramatically in January, 2017 a decrease of 2.8 percent in January from December 2016.
Buyer demand traditionally falls off in winter months, however with mortgage rates at historic lows, demand for housing remains strong.  It is mainly the lack of homes available for sale right now that is holding back the market.
With optimism regarding the economy and continued job growth, people are looking more favorably to home ownership.
Existing home sales are forecast to increase 2.2% from 2016.
So with spring upon us, historically the time when sellers put their homes on the market and buyers are out there searching for a home, optimism about the economy, increased job growth and low mortgage rates, the market is predicted to improve not only here in New Bern, but nationally. That is really good news.  I hope this information encourages your outlook on the market.  It is a good time to list your home, buyers are looking for their dream home. For buyers, mortgage rates are still around 4.30% 30 yr. mortgage, so come out while rates are still low and find that dream home.
If you have any real estate questions, I would love it if you'd email me.  This will ensure I'm addressing the aspects of the real estate market most important to you.
If you have a real estate need, contact me as I will gladly assist you and I will be with you from contact to closing.
That's it for now…until next post…Laraine
By Contributing Author: Laraine Mark, Mark Realty Group, Neuse Realty