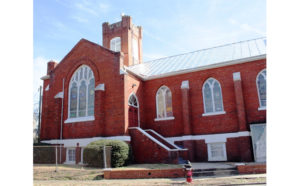 Tryon Palace's monthly African American Heritage Tour will lead visitors on a walking tour to more than 20 historic locations around the heart of downtown New Bern at 2 p.m. Sunday, March 19.
Tours begin at the Waystation, located on the corner of George and Pollock streets, at 2 p.m. Tickets are $6 plus tax for adults and $3 plus tax for youth grades 1-12. Tickets sold on a first come-first served basis. Space is limited.
Admission is free for Tryon Palace Foundation members.
For more information call 252-639-3500 or visit TryonPalace.org.
Submitted by: Craig Ramey, Director of Public Affairs, Tryon Palace