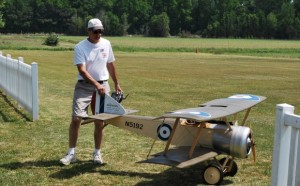 The Southern Air RC Club is holding its annual spring fun fly on May 6th at its airfield in Vanceboro at Gaskins Field, 1451 Old Brick Rd, Vanceboro, NC.
This is a free event and provides a great opportunity to learn about and see flying radio controlled model airplanes and drones.
Planes will be flying from 9:00 a.m. to about 2:00 p.m. and food will be available for purchase.
See CoastalPlanes.com and click on events.
Submitted by: Gene Poole