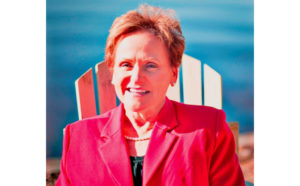 The Importance of Using a Real Estate Professional
It's true, I am a Realtor® writing this article; however I feel I am being objective when I say you should hire a real estate professional when buying or selling a home as it is a major financial event in most people's lives.
Reasons to Hire a Real Estate Professional
– With constant changes in real estate regulations and documents, the real estate agent must stay current. It would take a lot of time to research and gather information pertaining to the documents and legalities involved to complete a real estate transaction. Hiring a Realtor® is a great time saver.
– The real estate professional can help find a property that meets their client's specifications as they have the tools and expertise necessary to narrow down the search, saving lots of time for the home buyer.
– Real Estate Agents have pricing expertise combined with access to locate comparable properties to establish a listing price for a seller or to assist the buyer when presenting an offer on a home.
– The real estate agent is a marketing professional, who markets properties to their real estate associates and to the public using various marketing approaches. Their marketing gets vast exposure offering a huge benefit to the seller.
– What about negotiating? The agent negotiates for a deal satisfactory to their client.
– They handle setting up home inspections, being present for inspections, present repair requests and handle getting contactors and licensed professionals to do repairs.
– The real estate professional works closely with the attorney so they can bring the transaction to satisfactory settlement.
To sum it up, the work of the real estate professional contains many details I have not mentioned. if you are considering buying or selling a home, hire a real estate professional you'll be glad you did!
If you have a real estate need contact me as I will be with you from contact through closing.  A happy client is my goal.
That's it for now…until next post…
By Contributing Author: Laraine, Mark Realty Group, Neuse Realty