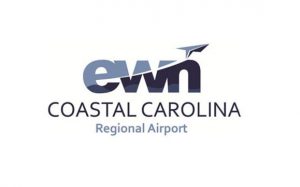 The Coastal Carolina Regional Airport (EWN) will be conducting a Full Scale Exercise on Thursday, October 12, 2017, from 7:30 p.m. – 9 p.m. at the end of Airport Road in New Bern, NC.
A Mass Casualty Drill will be included as part of the exercise.  These manpower intensive drills give first responders, safety officials, observers, and media personnel information and training that they can rely on when responding to actual emergency situations that may produce large numbers of injuries such as in the case of an aircraft mishap.
Some of the agencies participating in the exercise include:  American Red Cross, Boy Scout Troop 13, CarolinaEast Medical Center, Craven Community College, Craven County Emergency Services, Local County and City Rescue/EMS/Fire Departments/Law Enforcement, Marine Corps Air Station Cherry Point, Salvation Army, State/Federal Law Enforcement, and Vidant Health.
The Federal Aviation Administration requires a live training event to be conducted on-site every three years where the last live exercise was held in 2014.  This year's exercise is designed to test how a community responds to a large number of casualties from an aircraft crash.  The incident is planned to have a sufficient number of casualties to adequately test the system, including their transportation to the nearest medical facility.  Andy Shorter, the airport director, stated, "We are trying to get a good portrayal for coordinating a complex emergency event so we are looking to build complexity into this exercise to put some stress on the system… just keeping track of patients through triage and transport is surprisingly difficult."
This exercise is designed to bring local partners together to review and discuss contingency measures in response to both security and emergency management incidents at the airport. These exercises are an essential part of maintaining skills in order to keep the traveling public safe.  Shorter reiterated that "residents shouldn't be alarmed on October the 12th when they see all of the emergency services activity at and around the airport because it is just training and that is always a good thing."
For more information, please contact April Hill, Airport Security Coordinator at 252-638-8591 x221.
Submitted by: Leigh Ann Cook, Business Manager, Coastal Carolina Regional Airport