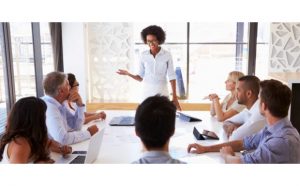 Bricolage, Heather Noto (Brink Strategy) and Jane Maulucci (The Reactive Voice), will show you how to build and deliver a winning pitch for your non-profit audience. Perfect Your Pitch – Non-Profits is specifically designed for non-profit leaders to help you hone and deliver an authentic message that connects and resonates with your donors, board members, volunteers, and clients.
During this two session fast-paced interactive workshop, non-profit leaders and team members will learn how to clearly define and communicate their mission, how to integrate stories that will move people to act, and how to develop and refine their presentation skills to create a positively memorable message. Join us on Tuesday, January 9 & 16, from 6 – 8:30 pm at The Entrepreneur Center in the O. Marks Building, 233 Middle Street, New Bern. The fee is $125 and is limited to just 10 participants. You must attend both sessions!
Register here or if you have questions contact Heather or Jane.
Heather Noto (Brink Strategy) and Jane Maulucci (The Reactive Voice) joined forces in 2015 and created a collaboration called Bricolage.  It started when they collided at Toastmasters, recognized their complimentary skills, and began creating workshops to benefit businesses and non-profits.
By combining their talents and their comprehensive perspective in Bricolage, Heather and Jane enable people to successfully present themselves to their diverse constituencies with a confident and clear message.
Submitted by: Jane Maulucci, The Reactive Voice, LLC