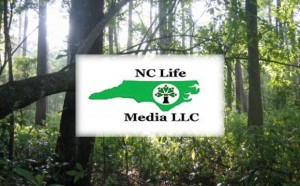 New Bern Now was created in May 2009 by creating a FREE "Community" website for the Greater New Bern, NC area – New Bern Now – as a "One Stop, Information Shop".  New Bern Now is owned and operated by NC Life Media, LLC.
Many people asked "why is it free – there must be a catch?" There were and some still are a bit skeptical after two and half years. The truth: Founder, Wendy Card, retired from the Navy and wanted to "give back" to the local New Bern area during the rocky and hard economic times. The project started out as a hobby and turned into a full time adventure!
New Bern Now provides free business and non-profit listings along with information about our great city! Learn about New Bern's arts, history, recreational activities, things to do, calendar of events, and much more!
After many challenges and guidance from local residents, we've developed a special bond with loyal viewers to the website and blog. New Bern Now's website/blog hit over 12,000 visitors per month mark in October 2011 – that's almost 1/2 of the population of our city! Visitors increased to over 75,000 in March 2014 and the numbers continue to grow!
As readership grew, a 12 page information guide about New Bern was developed in April 2010. Surprisingly, the demand for the quarterly publication increased and it was named the New Bern Now Ledger in January 2011. The printing costs for hardcopies (distributed at the Coastal Carolina Regional Airport and local businesses around town) inevitably forced us to create advertisements to cover the costs. We celebrated the Ledger's fourth anniversary in April 2014 and we printed the cover of the 20 page publication in color.
New Bern Now credits it's success to EVERYONE who has called, emailed, snail mailed, and told us in person about the local happenings in and around New Bern, NC.
Compassionate about promoting our community, we also consult with local non-profits and businesses.
Please let us know if you have any questions. Thanks for visiting New Bern Now!
Sincerely,
Wendy Card, Owner NC Life Media, contact us via email or call 252-638-6858