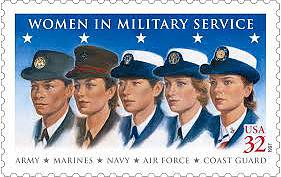 2015 Salute: 
November 5, 2015
11:30 AM- 1:30 PM
Lunch served promptly at noon.
Location:  Havelock Tourist and Event Center
Join us for a luncheon honoring women who have dedicated their lives to our nation through military service.
Single tickets $20.00 or Sponsor a table for $250.00 (includes 8 tickets plus a donation receipt for $90.00)
Tickets available online or at:
Promise Place
1401 Park Avenue
New Bern, NC 29560
(252) 636-3381 or (252) 652-9166
Proceeds Benefit Promise Place a 501(c)3
Sexual Assault Resource Center
Background:
These women Veterans from WW II are all in their 90's!"Salute to Women of the Military" began in the late spring of 1987. Bee Mayo, a board member of the Craven County Council on Women, and Jean Nelson, Regional Director for the NC Council for Women, were discussing various possible projects to recognize women in nontraditional jobs. Bee commented on the extensive media coverage of Memorial Day and Veteran's Day events and how they seem to ignore the contributions made by women veterans. With military bases nearby such as Marine Corps Air Station (MCAS), Cherry Point, Marine Corps Base, Camp Lejeune, Fort Macon Coast Guard Station, Fort Bragg Army Base, Pope Air Force Base and Seymour Johnson Air Force Base, there had to be plenty of active duty and reserve military service women and women veterans living in the immediate area.
The nation's first "Salute to Women of the Military" began taking shape. Jean and Bee solicited assistance from Linda Rawls, secretary to the commanding general of MCAS, Cherry Point, in military protocol for contacting female military personnel, past and present. General James Mead, Linda's boss, even helped us obtain our first speaker. Our committee began to grow with volunteers planning and promoting this audacious event.
On November 2nd 1987, the first "Salute" became reality. It was held at the Sheraton Hotel in New Bern, North Carolina.  Guest speaker was Colonel Valeria F. Hilgart, USMC (Ret.). She regaled the audience with stories of the "old days", like the challenge wriggling into a standard a Marine Corps issue girdle, inside the tiny sleeping compartment aboard a train, to one of her first assignments. Also, she saluted the present retirees for their pioneering spirit and challenged the active duty personnel of all military branches to hold steadfast to their dreams.
When the day's event had drawn to an end, an elderly World War II veteran walked over to Bee, and, with tears streaming down her cheeks, said quietly, "I wondered when someone was going to get around to thanking us. This luncheon was wonderful, and I will never forget it." This is exactly the purpose of the "Salute to Women of the Military: Past and Present," Bee and Jean had in mind.