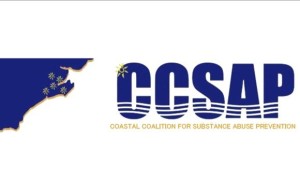 We are approaching the publication of the first installment of the CADCA insert, "Stay Smart, Don't Start" for the Newspapers in Education program. I have managed to get $100 donations from the following community partners: Medicap Pharmacy, Realo Pharmacy, Dr. Todd Rankin, Tom Gingrich Insurance, and Kellum Law Firm. This is $500 toward the $1500 needed to complete the project.
The New Bern Sun Journal will publish a portion of the insert each month for ten months. This will spread out the education experience and make it easier for teachers to utilize the valuable information in the insert. Our goal after all is to spread the word about prevention and to do so with the youth of our communities. This is one tool toward that end.
As those living in this community and involved in the Coastal Coalition for Substance Abuse Prevention (CCSAP), I need your assistance in recommending and contacting other businesses on behalf of CCSAP for this project. Please either contact me or provide my contact information to businesses with which you have relationships and are interested in participating in this project.
For every $100 contribution, the sponsor will receive recognition (an ad on the insert) two months. The two months their ad will appear will be staggered through the ten months to spread out their acknowledgement. So, for this first installment, Dr. Rankin, Kellum Law Firm, and Realo Pharmacy will have their ads on the insert. They will again appear on the February installment. Three other businesses will be on next month's installment in October and again in March and so forth.
Your help is critical to make this community project a success and a community effort. Thank you!
Author: Tanya Roberts, MSW, Onslow County Program Coordinator for the CCSAP