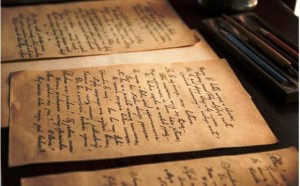 Study and practice the elements of fiction writing in a small, supportive group of local writers.
Matthew Crutchfield is a recent transplant to the New Bern area. He has a Master of Arts in English-Creative Writing. He has published several works (fiction and nonfiction), and he currently teaches high school English.
Each session includes a lecture on improving craft, followed by a workshop on participants' submissions.
The workshop meets at The City Laundry (901 Pollock St.) in Downtown New Bern. Payment is due prior to workshop or at the first session.
Participants are welcome to register early to reserve a placement; space is limited.
Participants should be willing to submit work and receive constructive feedback.
Calendar of Sessions:
Mondays: 6:30pm – 8pm
June 8: Setting
June 15: Character
June 22: Plot
June 29: Dialogue
$100 for all four sessions (cash or check only)
For more information, visit the Creative Writing Workshop Facebook page.
Submitted by: Matthew Crutchfield