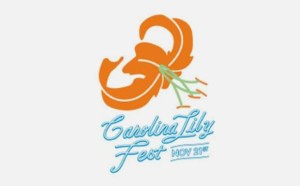 On Nov. 21, 2015, downtown New Bern will once again be filled with the vibrant sights and sounds of our culture's brilliant art scene. GEM Productions, the team that organized Bernaroo Music & Arts Festival, has launched another community-building event at the Isaac Taylor Garden. Carolina Lily Fest is a full-day event celebrating the dynamic spirit of New Bern while strengthening ties within our community.
A portion of the profits from the day will be donated to the Coastal Women's Shelter of North Carolina.  The Coastal Women's Shelter is the sole provider of no-cost comprehensive domestic violence services in Craven, Jones and Pamlico counties and Carolina Lily Fest will be an immersive all-day event that attempts to bring our community closer together by not only highlighting important issues such as these but by broadening our definition of the family concept to include our fellow community members.
Carolina Lily Fest will foster unity and creativity within and beyond the New Bern community family while maintaining a strong focus on the area's brightly blossoming arts scene. The event will be headlined by Rebekah Todd & The Oblations, a full band iteration of one of New Bern's favorite regional artists. Rebekah's songs are passionate and relatable, a raw glimpse into the life of the young songwriter, but also come packed with dance ready grooves thanks to her two-piece rhythm section. Dark Water Rising boasts the diversity of our state's music scene by combining Southern roots rock with Native American influence. Vocalist Charly Lowry was a semi-finalist on American Idol, but also pulls from her Native roots to make a unique blend of bluesy roots rock that's all their own. Frequent winners of Native American Music Awards, Dark Water Rising will help display a portion of the multitudes that our local arts scene contains. Rustic folk music will also be on display from the husband/wife duo of Lowland Hum, a dynamic act from Greensboro comprised of Daniel and Lauren Goans. Daniel and Lauren have brought their heartfelt, simplistic folk music to the masses and outlets like NPR have helped bring the band national attention. Local musicians Jami Shimon and Suzanne Madea will also be performing alongside a poetry showcase led by community member Meg Wetherington.
The gates of Isaac Taylor Garden will open at 12:00 p.m. on Nov. 21st and throughout the day will host local visual artists, poets, dance performances, panels/workshops and more.  Attendees will have the opportunity to participate in a variety of creative expressions of community values. Local craft beer will be served alongside food from some of the region's most esteemed chefs. Tickets will cost $15 and are available for purchase at CarolinaLilyFest.com. For more information or to become a sponsor or vendor for Carolina Lily Fest, please email us.
Submitted by: Grant Golden, Co-founder of GEM Productions