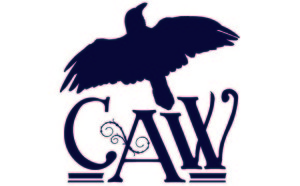 Community Artist Will is proud to sponsor another wonderful ARTcrawl this Friday evening. Once again, all of downtown New Bern will be bustling with creative artists demonstrating their talents from 5-8. Start your weekend off with a tour of the CAW Center for the Arts, 415 Broad Street.
Inside, you will find a gallery hosting the works of several artists, photographers, and jewelers. You will also find the working art studios of Karen Rawson, Susan Cheatham, Becky Preece, Martha Schell, and Nada Behr. Painters Eileen Wroe and Sandy Bruno will both be hosting in their studios; Eileen will have wine and goodies and Sandy is having a one night only 50% off sale!
As you walk out the back of the Center for the Arts, you will find Artisan Square, home to the studio of Michaele Rose Watson, Andrea Owens' Red Shoe Gallery, and several local artists demonstrating their skills and selling their works. Included in those artists will be Elisa Schulman who will have new work.
Dan Phillips, the retired US Navy man, will be playing his favorite hits from the 70s in the parking lot behind the Brown Pelican. Bring a chair and a bottle of your favorite and chill for awhile.
Trent River Realty, 333 Middle St, will be hosting artists Susan Sirkin and Brenda Gear along with photographer, Scott Sirkin. Refreshments will be served.
Caitlin Carlaccini will be at the Stardust Gallery where she will demonstrate her digital illustrating. Painter Chris Wagner will be in his studio above Fine Art at Baxters with several new works.
Sandy Toler of Wonderlust Photography will be set up outside the Greater Good Gallery. She will have several photographs for sale.
Artists inside the Greater Good Gallery include Lisa Bisbee Lentz and Carol Jones demonstrating oil painting techniques. Lee Hood painting in acrylics, and Jon Derby showing how to use photoshop. Jon Derby will also be strolling the streets with his camera, recording the evening for Facebook posterity. Join the Neuse River Artists group to see his albums of the evening!
We are looking forward to getting into the feeling of Spring with expected nice weather to complement an abundance of talent and creativity. Come join us on a great night to crawl!
If you have questions, visit Community Artist Will located in the CAW Center for the Arts, 415 Broad Street. 252-571-8566.
Submitted by: Community Artist Will