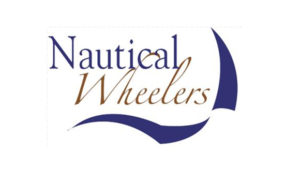 The New Bern Area Chamber of Commerce Cordially invites you to attend a Ribbon Cutting on Tuesday, December 6th at 4:00 pm to celebrate the Grand Opening of Nautical Wheelers located at 202 A Craven St., New Bern, NC
Refreshments will be served and Wine Tasting.
Since 1899, the New Bern Area Chamber of Commerce has successfully been serving the business community for over 115 years!
Located in beautiful historic downtown New Bern at 316 S. Front Street, the New Bern Area Chamber of Commerce serves to positively cultivate economic stability for the local community by partnering with local businesses to promote and engage its members so they are positioned not only to succeed, but thrive.
For information about the benefits of membership, please contact the Chamber at 252-637-3111.
Submitted by: Sharon Ford, New Bern Area Chamber of Commerce, Member Engagement Coordinator