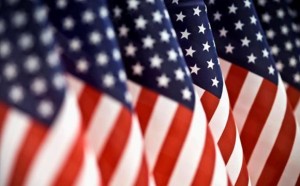 Today is Veterans' Day and always on November 11 but who is being honored is sometimes in question.  The people being honored are those who have served in the military. Some of them are retired from the military, many more of the veterans did not serve long enough to retire, and surprising to some, there are quite a few women among their ranks who served and who have retired.
The retail world has opted to honor military veterans with sales on just about anything from food to cars. Those business owners who want to recognize the service of our many local vets need to know that only the retired veteran (and their spouse) will have an actual DoD military ID. The rest of us may carry a copy of our DD214 (discharge papers) or have the designation on our NC driver's license.
As a North Carolina veteran, you can get the designation added to your driver's license or ID card by bringing your discharge papers to the local Driver's License office and updating your information.  You can do this before your usual renewal and pay a fee or wait until it is time to renew and just pay the renewal fee.
I chose to go early and pay the fee because someone was kind enough to tell me that I'd get 10% off at Lowes with my military/veteran discount. My savings there and elsewhere more than make up for it.
As a veteran, thank you to all of the folks who recognize our military service. And thank you to all the veterans before and after me for your service. We're all in this together!
Submitted by: Jane Maulucci, The Reactive Voice and Air Force Veteran