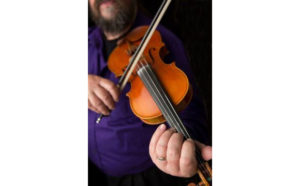 Simon Spalding offers instruction in violin and other stringed instruments at Fuller's Music House.  Simon's students are mostly young people, but also include a number of retired adults – people who always wanted to learn an instrument and finally have the time!
Most of Simon's students sign up for weekly half-hour private lessons.  Simon also occasionally offers introductory group workshops; Simon also offers group lessons at Pamlico Community College.  Simon is a patient and engaging instructor, with a deep love of music.
Simon has a BA in Music from UC Berkeley, and has been a professional musician all of his adult life.  A number of his students have gone on to pursue careers as professional musicians.  If you or a family member is interested in taking up a stringed instrument, why not give him a call?
Submitted by: Simon Spalding, 252-636-1256