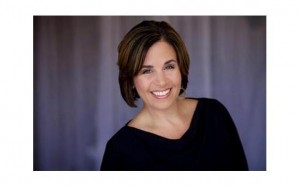 Mary Kay Independent Sales Director Mary Ann Bender LeRay of Pollocksville, NC has earned the use of a new Chevy Equinox crossover as a result of her outstanding achievements in her Mary Kay business.
LeRay and her team will take delivery of the new Chevy Equinox crossover, her 11th Mary Kay career car, at Chevrolet of New Bern.  Mary Kay independent sales force members earn the use of a career car by meeting and exceeding goals set within their Mary Kay businesses.
LeRay began her Mary Kay business as an Independent Beauty Consultant in 1998 and as a direct result of her accomplishments, became an Independent Sales Director in 2001.  As an Independent Sales Director, she chooses to provide education, leadership and motivation to other Mary Kay Independent Beauty Consultants and offers her customers high-quality Mary Kay® products.
"There is nothing like going to the dealership with your team and celebrating this accomplishment" said LeRay." This MK car represents the excellence and quality of over 1000 customers our team services from 17 different states in the U.S. It is very humbling to lead women who work with excellence and integrity making a difference for their families.
The Career Car Program includes the Chevy Equinox crossover in black, Chevy Cruze in white, Ford Fusion in black, and the iconic and coveted pearlized pink Cadillac.
"Cars earned by the independent sales force through this exciting program serve as a symbol of their hard-work and success in their Mary Kay businesses," said Darrell Overcash, president of Mary Kay Inc. U.S. "For 50 years, Mary Kay has continued to provide a rewarding opportunity selling irresistible products, changing the lives of women around the world."
Since the Career Car Program's inception in 1969, more than 144,000 independent sales force members have qualified or re-qualified to earn the use of a Mary Kay career car. Currently, 6,032 Mary Kay career cars are on the road nationwide.
About Mary Kay
Irresistible products. Positive community impact. Rewarding opportunity. For 50 years, Mary Kay has offered it all. With 3 million Mary Kay Independent Beauty Consultants and $3.5 billion in global annual wholesale sales, Mary Kay is a top beauty brand and direct seller in more than 35 markets around the world. Discover what you love by connecting with a Mary Kay Independent Beauty Consultant in your area at marykay.com.
Submitted by: Mary Ann LeRay