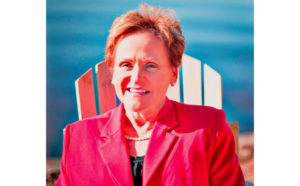 Let me start by wishing all my readers a healthy and prosperous New Year!
To begin the New Year on a positive note in this regard, thought I would provide you with some good news for sellers and reasons sellers should consider listing their homes today.
With winter underway sellers typically have pulled their homes from the market with plans to list when spring approaches. Their thinking often entails thoughts that chances of selling their home in winter months diminish and by allowing their homes to remain on the market it will become stigmatized for being on the market too long, not selling, "what's wrong with it." But sellers may now want to rethink this strategy as sales have picked up in many real estate markets across the country and therefore with limited housing choices available buyers may be looking for new choices or fresh options.
The following are some reasons for sellers to list their house now:
– A shortage of homes for sale in many markets across the country compared to buyer demand sets the stage for sellers to attain the best possible price and terms for their home.
– Home prices are finally on the rise in many markets across the country after years of distressed sales and foreclosures, allowing sellers to see a profit on the sale of their home.
– With low interest rates ranging around 4.20 percent, along with many attractive loan programs, obtaining a mortgage to buy a home remains extremely attractive.
– New construction is booming across the country offering many options with choices ranging from move-up, downsizing and including multigenerational housing to accommodate a constantly changing population.  With recent home appreciations and low interest rates sellers may find a new home is more affordable than previously thought.
– Technology now available to agents allows for maximum exposure for a seller's property. Source: Inman by Cara Ameer
If you are looking for a real estate agent who is dependable, knowledgeable and accountable, call or text me at 252-349-6448.
That's it for now…until next post…catch me later…
Laraine
By Contributing Author: Laraine Mark, Mark Realty Group, Neuse Realty