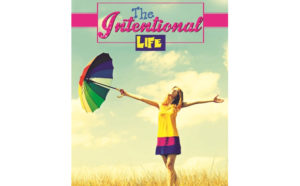 February 25, 2017 from 9:00am – 4:00pm
The City Laundry, 901 B Pollock St, New Bern
A one-day event to help you begin to live your best life now.
Are you just getting through a day or are you living life intentionally?
What lies are you believing that are driving your decisions?
Are you allowing the circumstances of life to direct your days or are you in control?
What kind of life do you want to live?
Do you have things you want to do differently but something always seems to keep you from getting it done?
How are you doing on those New Year's Resolutions?  Come learn what is keeping you from following through to completion.
What clutter is getting in your way physically, spiritually and emotionally?
This event is for women, of all ages, who are ready to take control of their lives and understand the power they have to make a better life for themselves.
Peggy Walker Barnes, CPO® Organizer, Life Coach & Speaker, 252-670-2951, PeggyWBarnes.com