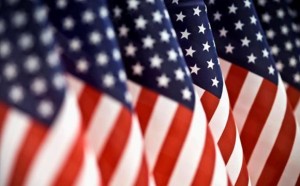 On Monday May 29th 2017, our nation pauses to remember those who gave their lives in defense of a grateful nation. Part of showing our gratitude is taking time to pay tribute to US Service Men and Women who have fulfilled their earthly duties and have passed on to their final duty station with the Supreme Commander.
4th Degree members of the Knights of Columbus, Angelo Battista Assembly #2894 will host the annual Memorial Day Service in Havelock, beginning promptly at 9 am at the Havelock Tourist & Event Center, 201 Tourist Center Drive. The guest speaker is Commanding General of 2nd Marine Aircraft Wing, Brigadier Gen Matthew G. Glavy. Accompanying him will be 2d Marine Aircraft Wing Sergeant Major, Sgt. Major Howard Kreamer.
Sir Knight Scott Shermeyer, a US Marine Corps Veteran, serving as Faithful Navigator will lead the ceremony, which includes presentation of the colors, National Anthem, a history of the additions of the words "under God" in the Pledge of Allegiance, POW/MIA tribute, ship's bell toll, Taps, and wreath laying. Sir Knight Larry Tarnowski, a US Navy veteran, will serve as the Color Corps Commander – in full regalia. The 4th Degree is based on the principle of Patriotism and will be handing out "History of the United States Flag" brochures, "Pledge of Allegiance" flyers, ice-cold bottled water, and religious care kits for active duty military who attend. All are welcome.
Anyone attending this service will still have plenty of time to drive to New Bern National Cemetery to attend a service hosted by Craven County Veteran's Council.
Submitted by: Scott Shermeyer – Worthy Faithful Navigator; Angelo Battista Assembly #2894; Trustee – Mgsr. Frank J Howard Council #6648, Knights of Columbus