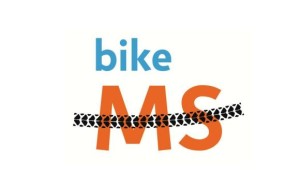 Saturday July 1, 9am to 4pm
(Weather Permitting)
Bike MS is the fundraising cycling series of the National MS Society and raises more money than any other cycling event for any other cause.  To date, Bike MS cyclists, volunteers, and donors have raised more than $1 billion so people affected by MS can live their best lives as we stop MS in its tracks, restore what's been lost and, end MS forever.
The Bike MS: Historic New Bern 2017 is a two-day fundraising cycling event that takes riders through the beautiful countryside of eastern North Carolina.  It is scheduled for Sept. 9 & 10 and has grown into the tenth largest MS biking event in the US with close to 2000 riders of all levels.  The ride begins and ends each day in the quaint downtown of New Bern, NC at Union Point Park.
On Saturday, July 1, the beautiful community of Fairfield Harbour is hosting a special Car Wash Event in support of the Bike MS New Bern 2017.  The Fairfield Cycling Group is coordinating the fundraiser with volunteers from surrounding areas.  The Car Wash will be held in the Community Center parking lot next to the Fire Station upon entering Fairfield Harbour.
Sponsors are The MS Society, The Big Apple, Palm Coast Tours, Neuse Realty, Fairfield Harbour POA, Broad Creek Recreation Center, Flythe's Bike Shop, and Sound Fitness. There will be a tent set-up for bike demonstrations by Flythe's.
Though any donated amount will be accepted, the recommended tax deductible donation for the car wash is $20.  This generous donation will include a free raffle ticket to win any of the many prizes provided by our sponsors.
Prizes are a Deep Sea Rod & Reel, Sailing for 2 with Palm Coast Tours, Pizza from The Big Apple, Gift Certificate to Flythe's Bike Shop, One Month Membership to Sound Fitness, Pontoon Tour for 2 with Cruise The Neuse, Gift Certificate Bill's Pet Shop, and more.
Tickets can also be purchased separately from the car wash. They are $3 each, 2 for $5, or 5 for $10.
For questions on volunteering, donating gifts, or purchasing raffles; Please contact Trish at 704-966-3865 or David Santiago at 252-237-7499.
Submitted by: David Santiago