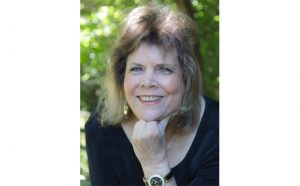 Award winning local author, Jilliana Raymond, will have a book signing celebration for her newest release, The New Covenant: Spiritual Laws for Transformational Living, on Friday, July 14 from 5-8 pm at Bear Essentials, 309 Middle Street, New Bern.
"Imagine being accountable for every life action. Knowing this, what life changes will you make? Over 5,000 years ago a set of Commandments was issued to provide guidance and structure to a chaotic society," said Ms. Raymond. She was inspired to write this book to provide a new path through the chaos that leads  to joyful living in our ever evolving world.
Ms. Raymond is a highly acclaimed and gifted best-selling author, speaker, and spiritual counselor. She has been introducing individuals to the spiritual stewards who watch over us through her writing and teaching for over 20 years.
Jilliana's personal quest to understand the energy components that impact our daily lives began when she encountered some difficult personal life changes. Through her writing, transformational workshops, and her private consultations she is able to distill her discoveries into powerful principals that enhance daily living while promoting a greater understanding of the impact of our spiritual universe.
Her insightful writing puts readers in touch with the rest of the world that surrounds us and encourages them to tap into the powerful energies that support us each day. Copies of The New Covenant: Spiritual Laws for Transformational Living will be available at the book signing celebration, on Amazon.com, and through her website JillianaRaymond.com.
Submitted by: Jane Maulucci, The Reactive Voice