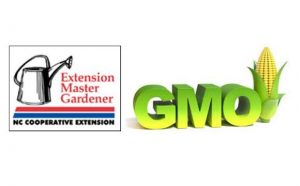 July 17, 2017
Come join the Craven Extension Master Gardeners for our monthly 3rd Saturday program.
– 9:00am to 10:00am: Join our Demonstration Garden tour – learn what we are growing and what is blooming in July
– 10:00am to 10:30am: Plant Sale – plants from the gardens of our Master Gardeners are offered for purchase
– 10:30am to 11:30am: our monthly Workshop 'Discussion on GMO's'
Misconceptions and Surprising Truths
Presented by Mike Carroll
Unless noted, all 3rd Saturday events take place at Craven Ag Building, 300 Industrial Drive (Exit 409 from US 70W in Clarks).
Call 252-633-1477 for more information.
Submitted by: Joanne Celinski