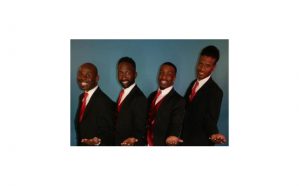 Hear the Hits of Days Past with one of New Bern's Favorite Groups
August 19th, 2017 at 7pm
Orringer Auditorium, 800 College Ct, New Bern
The Community of Excellence is proud to present the Legacy Motown Revue at Orringer Auditorium in New Bern, NC. This talented quartet will sing hits of funk, soul, blues and more on August 19th at 7:30pm. Tickets are $25 and are available at Craven Arts Council.
Paying homage to the music that molded multiple generations, and gave Detroit a claim to fame other than cars, the Legacy Motown Revue takes you back to the days of The Drifters, The Coasters, The Jacksons, Earth Wind & Fire, The Temptations, and many more music icons. Featuring four talented vocalists and a six piece band, the show promises to have you dancing in your seat.
This one night only show is presented by the Community of Excellence, a local nonprofit committed to helping make today's students self sustaining and integral members of society in the future. Proceds from this event will be used to provide education, vocational and social enrichment opportunities. Doors will open at 6pm. Tickets are available in person at Bank of the Arts or over the phone at 252-638-2577.
For more information please contact John Grant, Executive  Director, Community of Excellence at 252-634-2087.
Submitted by: Jonathan Burger, Marketing and Gallery Director, Craven Arts Council & Gallery, Inc.