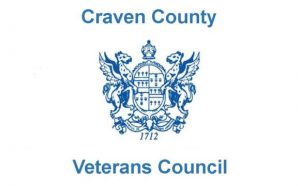 November 4th from 4:00 pm – 6:00 pm
New Bern High School Distributive Education Clubs of America (DECA) students present a talent show to honor all veterans with a special theme featuring WWII and Vietnam Era Veterans.
The show is planned and produced by DECA students; show colors are red, white and blue. The NBHS JROTC Color Guard will precede the program which will consist of performances by Terpsichore, Down East Dance, and Jazmine Little, Thurgood Marshall Step Team, the NBHS Drill Team and more. Food and beverages will be available at the show. All proceeds go to local community veteran organizations.
Tickets can be purchased at the theater for $5.
The Program will be held in the New Bern High School Theater, 4200 Academic Drive.
For more information call Connie Brame at 252-514-5434 or find them on Instagram: nbhs_deca or Facebook: Nbhs Deca.
Submitted by: Dobert Owsley, Chairman, Craven County Veterans' Council