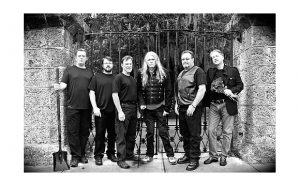 November 11 from 12:00pm – 6:00pm
Rockin' For Relief Homeless Veteran's Benefit concert at the VFW Post 2514 located at 3850 Butler Rd., New Bern (off of Old Cherry Point Rd).
​Live bands featuring Smokehouse, Peace Soldier, the Gypsy Sunrise, Adam Hill Band, James Ford and Limited Engagement and others on Veteran's Day.
Tickets are priced at $20 per person which includes all bands, food and refreshments provided by local restaurants, parking. Adult beverages may be purchased at the VFW post.
For more information, send an email to the Peace Soldier Band.
Submitted by: Bobby Hurff, Peace Soldier Band