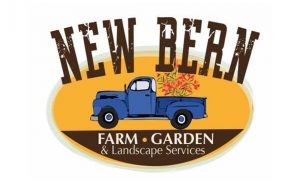 Good lawn care starts long before the grass starts to grow! Brave the cold in January and February and kill those weeds. We recommend Ferti-Lome's Weed Free Zone or Hi-Yield Atrazine for spot treatment for broadleaf weeds. These two months are the perfect time for pre-emergent weed control.
February thru mid-April is when you want to apply Hi Yield Turf and Ornamental Weed Grass Stopper to your warm season lawn. This is a great way to help prevent crabgrass and many other grassy and broadleaf weeds in the yard. It may also be used in plant beds, as well. This is also the time of year to start thinking about those pesky grubs!  There are a couple different products to consider. Around the end of February is the time the grubs start to feed again and that is when you want to apply a systemic insect granular like Hi Yield Grub Free Zone. Another option would be to use milky spore, which applied over a course of three years last for up to ten years. (Come visit us at the store to learn more about this product).
Now that you have your grub and pre-emergent projects completed, you might still have some pesky winter weeds that just won't go away. The best solution for this is to spot treat them with Weed-Out or Weed Free Zone concentrate. Mix with water in a spray tank and apply following the label to help kill off the weeds.
Before you know it, spring and warmer weather will be here and the grass will be growing. This is when you should use a weed and feed or just feed if your weeds are under control. Fertilome weed and feed or 15-0-15 lawn food will work best for warm season lawns. If you are still having trouble with the color it may be time to add some extra Iron to the lawn. Liquid or granular iron will work great even with the Fertilome 15-0-15 to help with the green up.
Visit us at New Bern Farm, Garden and Landscape Services for all your lawn care needs. Expert advice is FREE. For more information, call 252-638-1983.
By Contributing Author, Joe Cannon, Licensed Landscape Contractor, New Bern Farm, Garden and Landscape Services