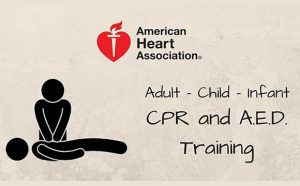 B.E.A.R. Tactical Solutions will be holding an American Heart Association CPR/A.E.D. Heartsaver Course on Saturday May 5, 2018 from 9am to 1pm. The course will be held at the Township 7 EMS building located at 2103 Old Cherry Point Road in New Bern (James City area).
The cost of the class will be $70 per student. Cash, check, or money orders made payable to B.E.A.R. Tactical Solutions will be accepted on the day of the training. Advanced payment is not required. Please visit Facebook.com/beartacticalsolutions for more information about the course.
Click on the course link under the "Upcoming Events" tab and click "Going" to register for the course. Please like the page and share with your friends to receive information on our upcoming training events and enter to win future giveaway promotions.
Submitted by: Robert McKone, B.E.A.R. Tactical Solutions