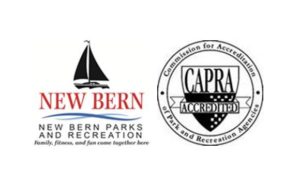 Personal Development Consultant, Johnny Ward, will be leading the Dapper Dudes event where he will be teaching how to properly tie neck and bow ties. He will also be measuring our young men for suits while discussing proper etiquette with the motto: "Look good, Feel good, Do good!"
This event will take place at West New Bern Recreation Center located at 1225 Pine Tree Drive, New Bern, NC on June 23, 2018 from 12:00 p.m. – 3:00 p.m.
All boys between the ages of 7 – 18 are encouraged to come.
There is a registration fee of $10.00 (city resident) and $15.00 (non-city resident). Pre-registration is required. Registration ends June 22, 2018.
Sign up at newbern.recdesk.com or in person at any Parks and Recreation facility.
For more information, contact Emmitt Godette at 252-639-2910.
Submitted by: Nancy Donahue, New Bern Parks and Recreation