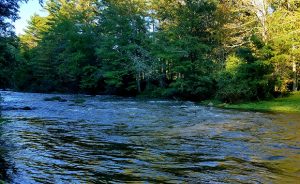 For evacuees who saw this massive hurricane headed to New Bern and Eastern NC, it was obvious that they needed to leave their homes. Others believed that they had been through enough hurricanes, they believed that they could toughen it out. I understand their passion for protecting their homes, but this was a storm that will go down in history.
On Monday, Day 5 post Hurricane Florence, New Bern's City Manager, Mark Stevens said, "During the storm, New Bern Fire and Rescue, New Bern Police Department, swift water rescue teams from lots of different places, and New Bern Parks and Recreation staff rescue over 800 people from flooded homes and transported them to safety at our County operated shelters." He also noted that preliminary data being compiled shows over 4,300 homes that have been damaged or destroyed. Additionally, approximately 300 businesses have suffered the same fate. We expect that numbers to increase as evacuees come back to town and get the first look at their homes and their businesses.
Fast forward to day 7 post Hurricane Florence, people are returning to the greater New Bern area and Eastern NC to check on their homes. I'm not sure if they've considered the possibility of flooding to return when the Neuse River crests on Saturday.
Although I feel helpless in the NC Mountains (close to Tennessee), we've remained safe so far. I've been known to be overly cautious when it comes to safety and after researching flood inundation maps and other resources, I'm concerned about the high probability of vast flooding throughout the State, especially dams reaching their maximum capacity. State Officials have been warning evacuees to wait to return until next week until the rivers crest. So, I'm heeding to their warnings and encourage other evacuees to consider staying put until we receive the all clear.
Sure, there's a good chance that water entered my house as a neighbor shared a video of the flooding around my house. It's already been a week and the damage is done and I can't change what's happened. I'll be pleasantly surprised if it didn't enter my house. That's the best-case scenario. If that's the case, I plan on spending as much time as possible helping people recover from the devastation that Florence left in her path.
For evacuees who are trying to decide whether to return now or wait until the threat is over, I hope you'll consider:
As of last night, AccuWeather warned, "Some rivers in the midlands and coastal areas of the Carolinas, such as the Cape Fear, Neuse, Pee Dee, Lumber, Little Pee Dee and Waccamaw may not crest until later this weekend or early next week and are likely to remain above flood stage through the end of September," AccuWeather Senior Meteorologist Alex Sosnowski stated.
More than 1,000 roads remain closed in North Carolina, including parts of Interstates 95 and 40, according to the North Carolina Department of Transportation. Over 2,200 people been rescued in addition to almost 600 animals. Several hundred thousand remain without power, although Duke Energy said it had restored power to nearly 1.5 million customers.
"Days after Florence first hit our state, we continue to feel the effects of this massive storm," North Carolina Gov. Roy Cooper said. "Even though there is no substantial rain in the forecast and the sun may be shining across many parts of our state, rivers continue to rise and we will see more flooding."
Whatever choice you make, please be safe.
Wendy Card